Cancellation Insurance Campez Couvert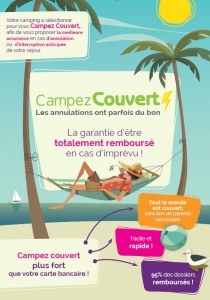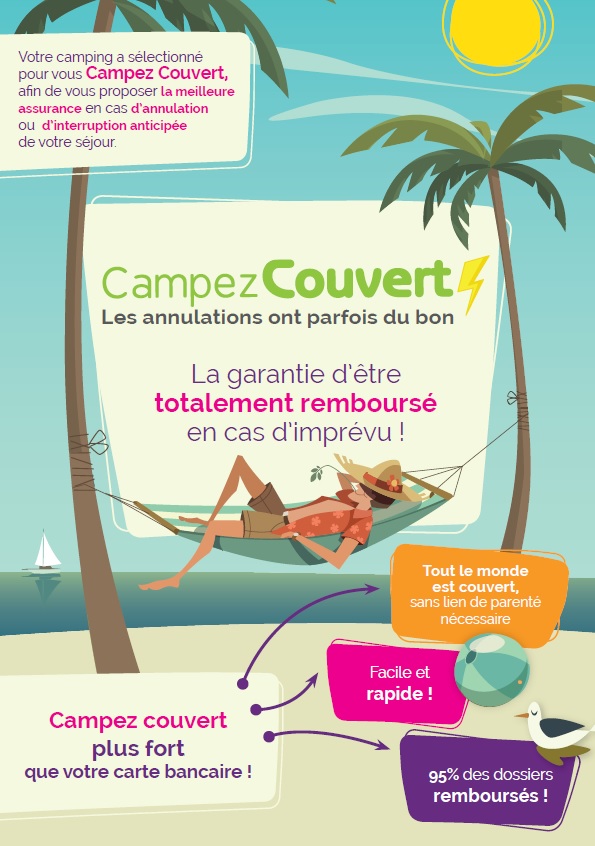 We strongly advise you to subscribe a cancellation insurance while booking your stay at our campsite.
Our insurance is provided by Campez Couvert.
The Campez Couvert insurance can not be added anymore once your booking is firm.
It might still be an idea to check with your own bank or insurance compagny and maybe they can help you then.
Please read the following documents in English for any further information you might need on the cancellation insurance.