The Campsite – Services :
Wifi on the Campsite au Port-Punay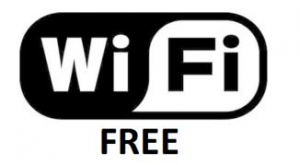 During your stay you can use a WIFI connexion that covers the entire site. The connexion is free of charge and works on one device only.
The connexion is limited so everyone can use it. It enables you to update facebook, send e-mails and surf on the internet. Watching video's and streaming will therefore not be possible.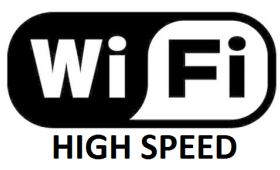 If you want to watch videos and send pictures, high speed connexions are available at reception :
     1 hour = 1 €                    24 hours = 4 €                    1 week = 15 €                    2 weeks = 25 €
Tickets available at reception, during the office hours.
The toilet block
We have a spacious and comfortable toilet block on the campsite. We take particular care in the cleanliness and maintenance of our installations. The toilet block is cleaned all through the day by our maintenance team.
For people with reduced mobility we can offer practical and spacious showers and toilets.
Baby bathroom
For the little ones, there is a private baby bathroom and the key is available at the reception.
Chemical toilets
On either side of the toilet block, chemical toilet emptying facilities are at your disposal.
Launderette
In the toilet block, you will find a washing machines and a dryer. As a security measure and to insure the room's cleanliness, you will find the key at the reception.
Camper-van service station
Just before you arrive at the toilet block, you will find an area where you can drain your camper-van and fill it with water. A token is free per stay.
Bike rental
All through the season, you can rent bikes at the campsite reception: for adults, children as well as carts and baby seats. Helmets are lent on request, and don't forget the map of the cycle tracks!
The rubbish containers
The rubbish containers are in a room at the entrance of the campsite. Concerned with preserving the environment, we separate the rubbish :
Blue containers : household waste
Yellow container : paper, plastic, recyclable cardboard…
Container for glass : For safety reasons and noise, we don't have a container for the glass on the campsite. It is situated at 50m of the site, on the car park.
Corks: you can hand them in at the shop so that they can be recycled into insulation material and pillows
Medical safety
At the reception, you will find the phone numbers for the care services: doctors, pharmacists, ambulances…
For the safety of the children and the adults, the campsite is equipped with a defibrillator. Therefore, in the case of a cardiac emergency, we can intervene quickly while we wait for the emergency services.
Safety on the site
Our site is under surveillance 24 hours a day and all entry and exits are secured.